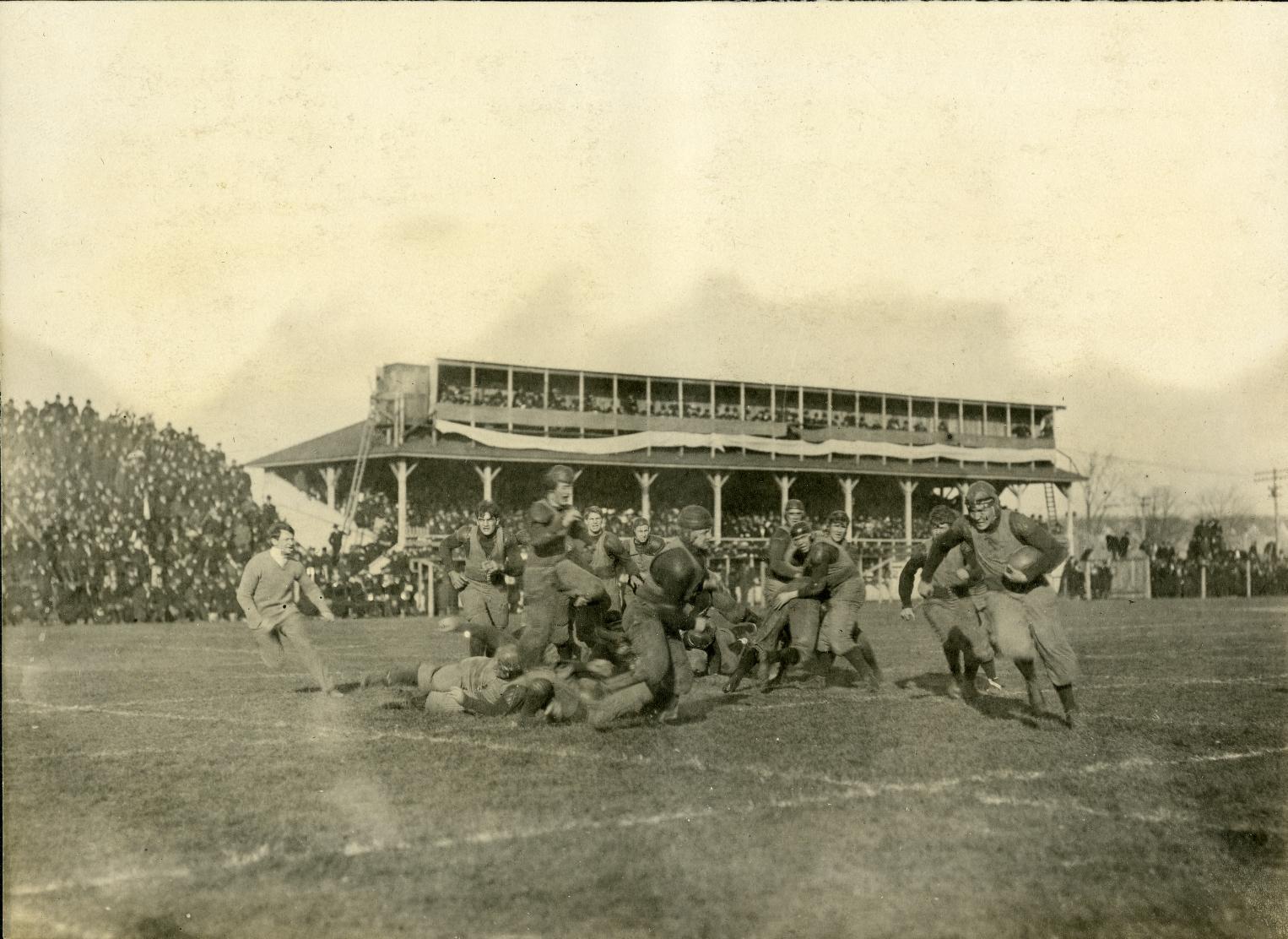 Go Blue Michigan Football | Go Blue Michigan Football History | M Go Blue Football History | Michigan Wolverine Football History
June 15, 2020 Rest in Peace Thomas S. Hammond
Today's post honors the passing of a Wolverine named Thomas S. Hammond who went to rest in peace on this day in 1950. He was sixty-six years old at the time of his death. According to the Wikipedia article linked below, Thomas Stevens "Tom, or, T.S." Hammond was born was born on October 29, 1883 which qualifies him as a "Pigskin Pioneer" in my book.
Part I. Wolverine of the Day: Thomas S. Hammond
Thomas S. Hammond was one of many "star" players on the early Fielding Yost's teams that ruled college football from 1903 to 1905. Michigan posted an overall record of 33 wins, 1 losses and 1 tie during the "Hammond" years. The Wolverines won two straight national championships and two straight Western Conference titles with Hammond on the roster. Michigan outscored their opponents by a margin of 1,627 points to 30! Yes, that is an impressive point differential over three years.
Tom Hammond was one of the most versatile players to ever play for Fielding Yost. During his career, he started games at End, Halfback, Fullback, Tackle and he also excelled at place kicking! Hammond was certainly an impressive football player. He earned All-Western Conference honors in 1905 and was also named a third-team All-American in 1905. As we learned in yesterday's trivia section, Tom Hammond is the only man to score 163 points in a single season at Michigan.
An Outstanding Pigskin Pioneer
Yes, Tom Hammond was truly one of the great players in the early years of Michigan football. He helped Michigan win a ton of games as well as two national championships and two western conference titles. Hammond was a record-setting player who played on some of the greatest teams in the early history of college football. Very few Michigan Men have a player resume as impressive as Thomas Stevens Hammond.
Today is a great day to remember his accomplishments and celebrate the memory of Tom Hammond. He was truly a "Pigskin Pioneer" who gave his all for Michigan. Hammond played a big role in the early success of Michigan Football. May Thomas S. Hammond always rest in peace. Go Blue!
https://en.wikipedia.org/wiki/Thomas_S._Hammond
https://en.wikipedia.org/wiki/1905_Michigan_Wolverines_football_team
Part II. June 15, 2020 National Day Calendar Update