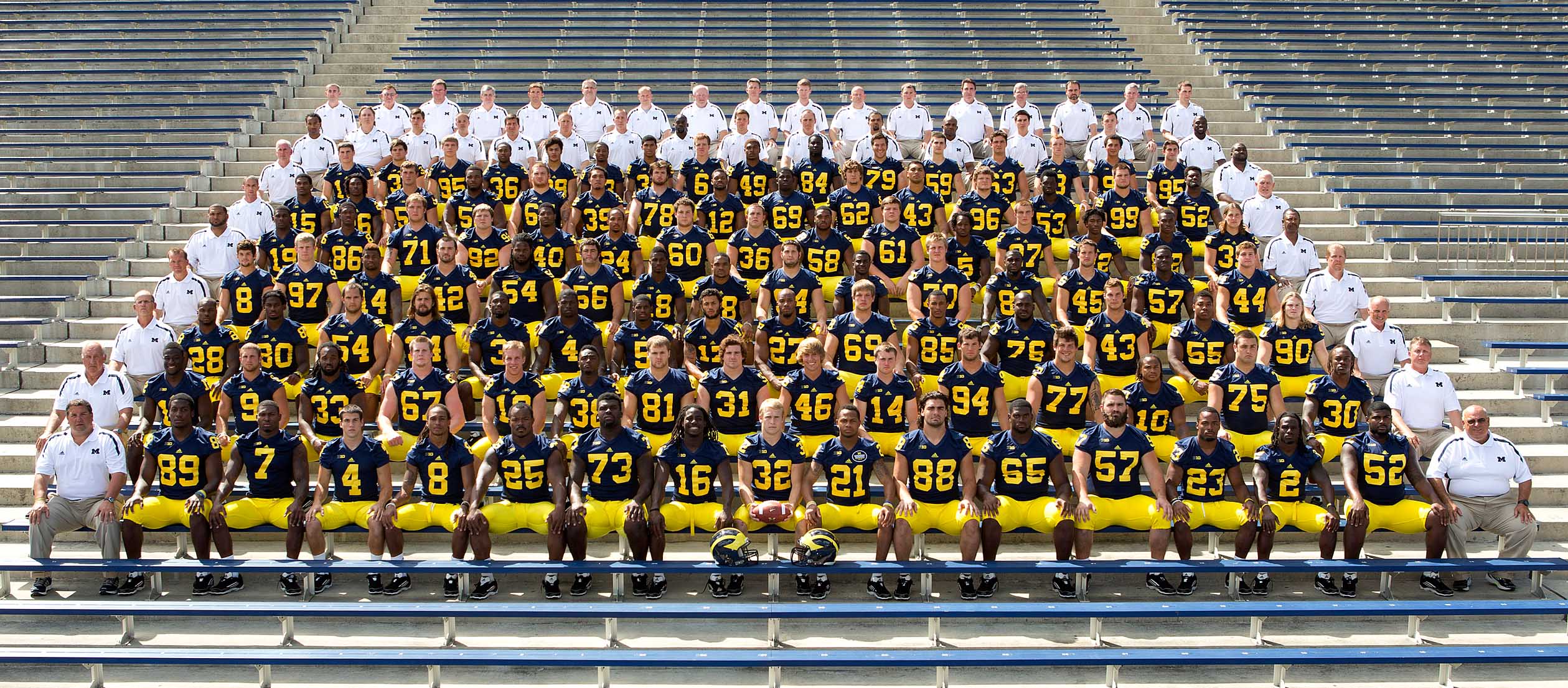 BigBlueToday | Michigan Football Firsts | Michigan Football History | Michigan Wolverine Football History
August 8, 2020 Happy Birthday Blake Countess!
Today is a great day to wish happy birthday to a recent Michigan Wolverine graduate named Blake Countess. According to the M Go Blue website, Blake Countess was born on this day at Owings Mill, Maryland in 1993.  He attended Our Lady of Good Counsel High School in Olney, Although he was one of the smaller players on his football team, Blake was one of the fastest and also one of the hardest hitters. At 5' 10" and 170 pounds, he was not an imposing player for most opponents. However, his toughness and fearless play earned him great respect. He was a two-way player who caught the attention of many top schools. Michigan was one of them. He verbally committed to play for Rich Rodriguez in December 2010. After Rodriguez was fired in January 2011, Countess remained committed to "Michigan" and signed his official letter of intent in February 2011.
Part I. Wolverine of the Day: Blake Countess
Blake Countess wasn't recruited by Brady Hoke, but he made a good impression on the new Michigan Football coach. Countess started six games at cornerback and played in eleven games. He recorded 44 tackles (30 solo), 1.5 tackles for loss, and had six pass break-ups in 2011. Blake earned his first letter and played on Michigan's Sugar Bowl Championship team that posted a record of 11 wins and 2 losses. He also earned All-Freshman recognition from ESPN and the Big Ten
Coach Hoke was expecting BIG things from the undersized Countess in 2012. He won the John Maulbetsch Award for his outstanding play during Spring Drills. Unfortunately, Blake was injured in the season opener against Alabama and that was it for his second season. The good news was that Countess got a red-shirt out of it and still had three seasons of eligibility remaining. The Wolverines regressed from their outstanding season in 2011. Michigan finished the season with a final record of 8 wins and 5 losses. They ended the Big Ten season at 6 wins and 2 losses.
Blake Countess was back in 2013. He worked hard during his rehabilitation and was ready to go from Day 1 of the season. Countess locked down the right cornerback position in training camp and then proceeded to do the same against most of his opponents. Blake had an outstanding season in 2013. He started thirteen games and earned his second varsity letter. His steady play also allowed him to earn All-Big Ten first team honors from the conference media voters. Unfortunately, Michigan slipped to a final record of 7 wins and 6 losses and dropped to 3 wins and 5 losses in the conference. Blake's play was one of the bright spots, but it was not a good year for the Wolverines.
Countess was back for another season in 2014. He started 10 games at cornerback and continued to play excellent football for Michigan. He earned his third varsity letter and earned All-Big Ten honorable mention from the media. Unfortunately, the roof fell in on Coach Hoke and his Michigan Football team. Lots of things went wrong at the wrong time which resulted in a dismal season of 5 wins and 7 losses. The Wolverines ended the conference season at 3-5 for the second straight season. Not a good year.
After Brady Hoke was fired, Blake Countess decided that he would become a graduate transfer. He played at Auburn during the 2015 season. Countess was drafted by the Philadelphia Eagles in the sixth round of the 2016 NFL Draft. Blake was eventually dropped by the Eagles, but signed on with the Los Angeles Rams and finished the 2016 season with the Rams.
Blake Countess left Ann Arbor with his head held high. He earned three varsity letters and proved himself to be a tough competitor who could play one of the toughest positions in football. During his Michigan career, Blake recorded 114 career tackles, made 6 interceptions, had 3.5 tackles for loss and forced 1 fumble. 
So, today is a good day to remember Blake Countess. He was an excellent player who defied the critics that said he was too small to play BIG TIME football. He was usually a bright spot in a difficult time for Wolverine Football. Thank you, Blake Countess, for your contributions to the great history that is Michigan Football. I hope you have a very happy birthday today! Go Blue!
To find out more about Blake Countess check out the links below:
https://en.wikipedia.org/wiki/Blake_Countess
http://bentley.umich.edu/athdept/football/fbteam/2014fbt.htm
Part II. August 8, 2020 National Day Calendar Update: